The Memorial of the Victims of Communism and of the Resistance is an institution of Romanian civil society. The main source of financial support in the early first years was a number of Romanians exiled in the West.  The most important supporter of the Memorial was the solicitor Mişu Cârciog from the United Kingdom, but also Vlad Drăgoescu and Sergiu Grossu. There have been several support groups for the Memorial in Germany (Gabriela Carp), United States (Dr. Miron Costin, Vasile Cosma), France,  etc.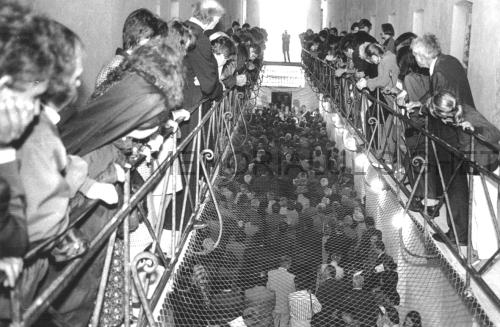 The Memorial of the Victims of Communism and of the Resistance was declared in 1997 by the Romanian state an "ensemble of national interest". According to law 95/1997 the Memorial receives a minimum allowance from the state budget. In the early years this allowance helped  in the finalization of the building and the inauguration of the Sighet Museum, while in more recent years the budget allotted to the Memorial has been very low, being sufficient to cover only a part of the maintenance costs.
Though small in recent years, private donations and the support granted by other institutions – Center for Documentation and Information of the Council of Europe in Bucharest or the German foundations Konrad Adenauer, Hanns Seidel, Friedrich Ebert – for specific projects, such as editing certain books, organisation of symposia and of the Sighet Summer School assist the functioning of the Memorial.