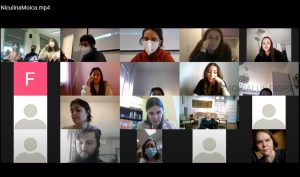 On the 1st of March 2021, the former political prisoner Niculina Moica had a discussion with the Italian students from Liceo Classico G.B. Morgagni in Forli, on her life experience during the communist period.
The event was organized by ATRIUM Association in collaboration with the Civic Academy Foundation.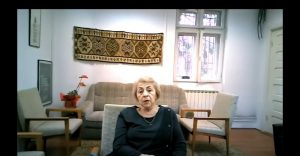 Niculina Moica (born on the 21st of October 1943, Ploieşti) was arrested on the 15th of June 1959, when she was a 16 years old high school student and was sentenced to 20 years of forced labor for being a member of the Romanian anticommunist organization Union of the Free Youth. After spending five years in prison, in Târgu Mureş, Jilava, Botoşani, Arad and Oradea, Niculina Moica was pardoned and released from prison on June 23, 1964.
Shortly after her arrest, on July 13, 1959, her father, Petru Moica, was also arrested and sentenced to 20 years of forced labor for "machination against the socialist order".
Niculina Moica is now living in Bucharest and is an active member of the Association of Former Political Detainees.
The event is part of the project Behind Closed Doors. Growing up under Totalitarian Regimes / Growing up in Wartime, an EU funded project within the Europe for Citizens – European Remembrance programme, which was implemented by a partnership between the URBAN Association (Bosnia and Herzegovina) as the lead partner, the Civic Academy Foundation – Memorial to the Victims of Communism and of the Resistance (Romania), the ATRIUM Association (Italy) and Post Bellum (Czech Republic).
The event was organized online, on Zoom.