Sighet Memorial on the European Heritage Label list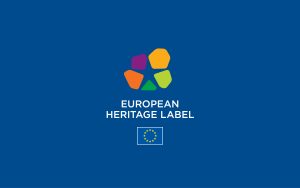 The European Commission decided on 1 March 2018 to add nine sites celebrating and symbolising European ideals, values, history and integration on the European Heritage Label list.
The 9 sites are:
Leipzig's Musical Heritage Sites (Germany)
Dohány Street Synagogue Complex (Hungary)
Fort Cadine (Italy)
Javorca Church (Slovenia)
Former Natzweiler concentration camp and its satellite camps (France and Germany)
Bois du Cazier (Belgium)
Village of Schengen (Luxembourg)
Maastricht Treaty (The Netherlands)
This brings to thirty eight the number of sites which have received the European Heritage Label over past four years. (discover the sites)
The European Commission took its decision based on the proposal of the independent selection panel in charge of assessing the applications on the basis of the established criteria.
https://ec.europa.eu/programmes/creative-europe/content/commission-decides-give-european-heritage-label-nine-heritage-sites_en